President Museveni will address Ugandans today during budget reading
President Yoweri Museveni who is recovering from a bout of Covid-19 has told the nation that he will give a speech during the budget reading today afternoon . Museveni has however , stated that he has delegated Vice President Jessca Alupo to inspect the parade and take the salute for march past .
Below is President Museveni's full message to Ugandans:
Ugandans and, especially the Bazzukulu.
Greetings. It is now seven days since I tested corona positive on the 7th of June, 2023. As I told you yesterday, I do not feel sick and I only felt a slight feverishness on the 3 or so first days. Otherwise, I feel ready to move out of self- isolation.
However, today, again, we carried out corona tests and I was still positive. Fortunately, Maama Janet is still negative because we take precautions. Somebody on social – media and others who spoke to me on the phone, were saying that testing after 4 days or a week was too soon.
We had to do it because we had pressure on the diplomatic front because the other six Presidents of Africa from the Comoros, Egypt, South Africa, Senegal, Congo- Brazzaville and Zambia are supposed to arrive in Poland tomorrow to take the train trip to Kiev to mediate in the Russia- Ukraine war.
I was supposed to have joined them tomorrow. I have now sent an official message that, on account of my continued corona status, I cannot join the group. Dr. Rugunda will represent us.
He is already in Poland. From Poland, they will go to Russia to meet with the Russians. I wish the mission success.
Since I am not travelling to Kiev and Russia, I will be able to address Parliament tomorrow, virtually, on the budget Day. Otherwise, I had delegated the whole effort to VP Alupo.
Now that I am not travelling, she will inspect the Parade for me, take the salute for the march past and I will make my brief remarks at the end of budget speech.   Signed: Yoweri K. Museveni Ssaabalwanyi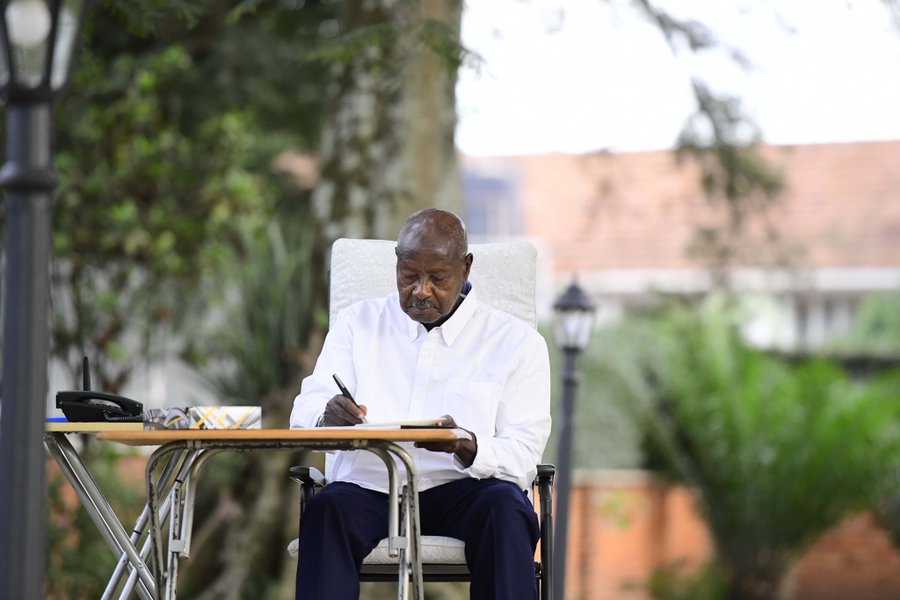 Editor:msserwanga@gmail.com
Latest posts by UgandaUpdate
(see all)